Oppenheimer is the brilliant retelling of the creation of the atomic bomb during World War II: through the eyes of American theoretical physicist, J. Robert Oppenheimer. The film is also based on the 2005 book American Prometheus by Kai Bird and Martin J. Sherwin.
Christopher Nolan's interpretation is nothing shy of cinematic brilliance. And while this might be a dramatic assessment: I stand by it. Nolan's skills of meshing hardcore science with action and thriller elements, is what makes Oppenheimer not just another docudrama. Instead, it is a breath-taking film that keeps you on the edge of your seat…until the (proverbial) bomb drops.
Award-winning actor, Cillian Murphy stars in the lead role. The Murphy-Nolan relationship is a mashup we know works wonders: take Inception, Dunkirk and The Dark Knight trilogy as examples.
Oppenheimer – the real-life scientist – was the also the leader of The Manhattan Project. A research and development effort during WWII that produced the first nuclear weapons.
The film also features Matt Damon as the Manhattan Project director General Leslie Groves Jr. Robert Downey Jr. plays Lewis Strauss, a founding commissioner of the US Atomic Energy Commission. The film also stars Emily Blunt, Rami Malek, Casey Affleck, Florence Pugh, Benny Safdie and Josh Harnett. And they are but a few of the A-list celebs in this film: some who only appear for a scene!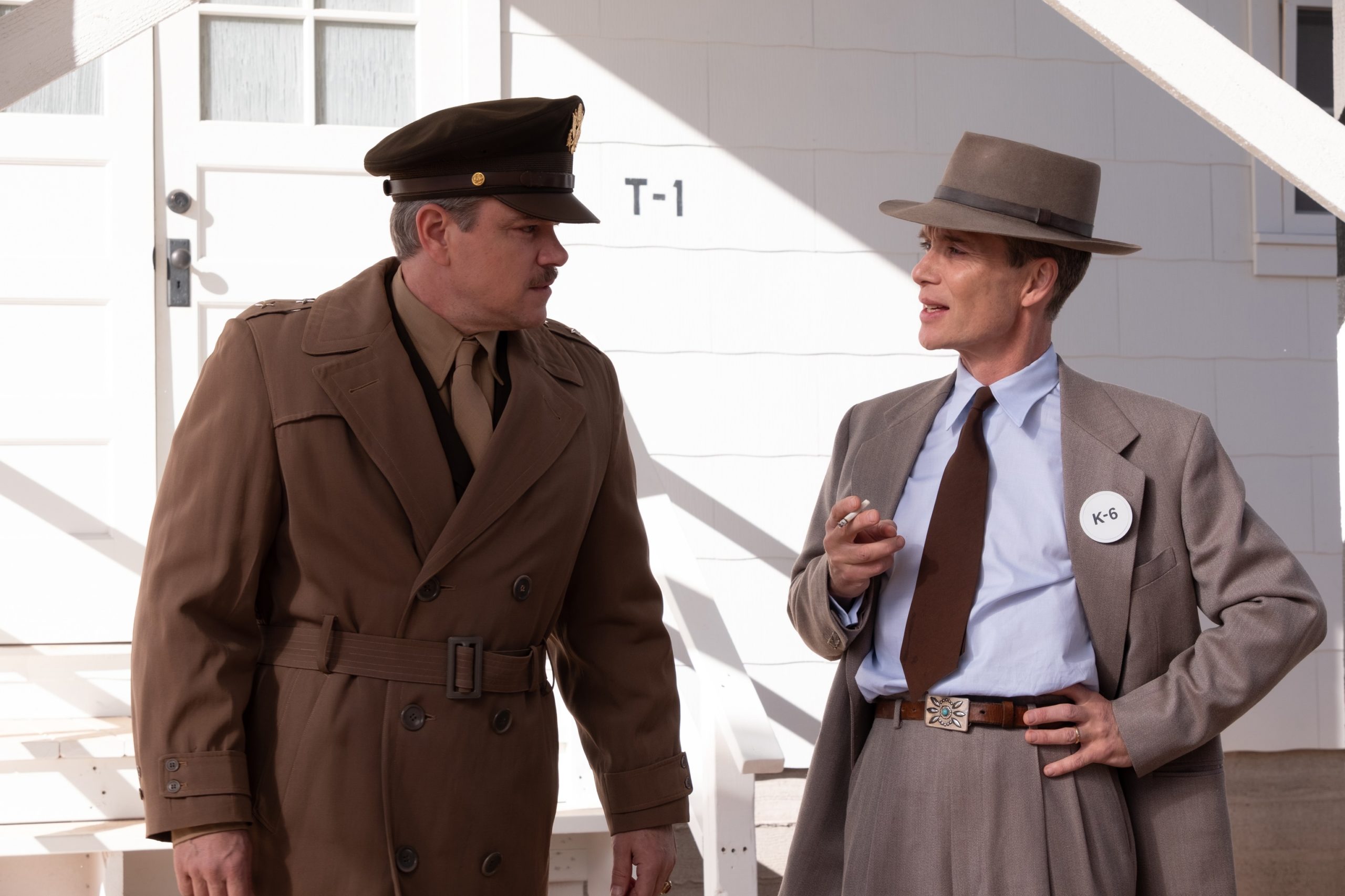 Oppenheimer has been receiving numerous strong first reactions. Smile FM's very own presenter and producer, JM Henning regards the film as Nolan's "absolute best":
Christopher Nolan at his absolute best. Unlike many Nolan films, Oppenheimer has essentially zero action but is not one ounce less thrilling or captivating.
A historical drama, consisting mostly of conversations, but every scene still drips with Nolan's characteristic structure, tension, and sense of scale.
Cillian Murphy and Robert Downey Jr. turn in beautifully nuanced performances and stand out from a brilliant ensemble cast.
 Extra kudos to the sound department for the evoking sound design and a brilliant score by Ludwig Göransson.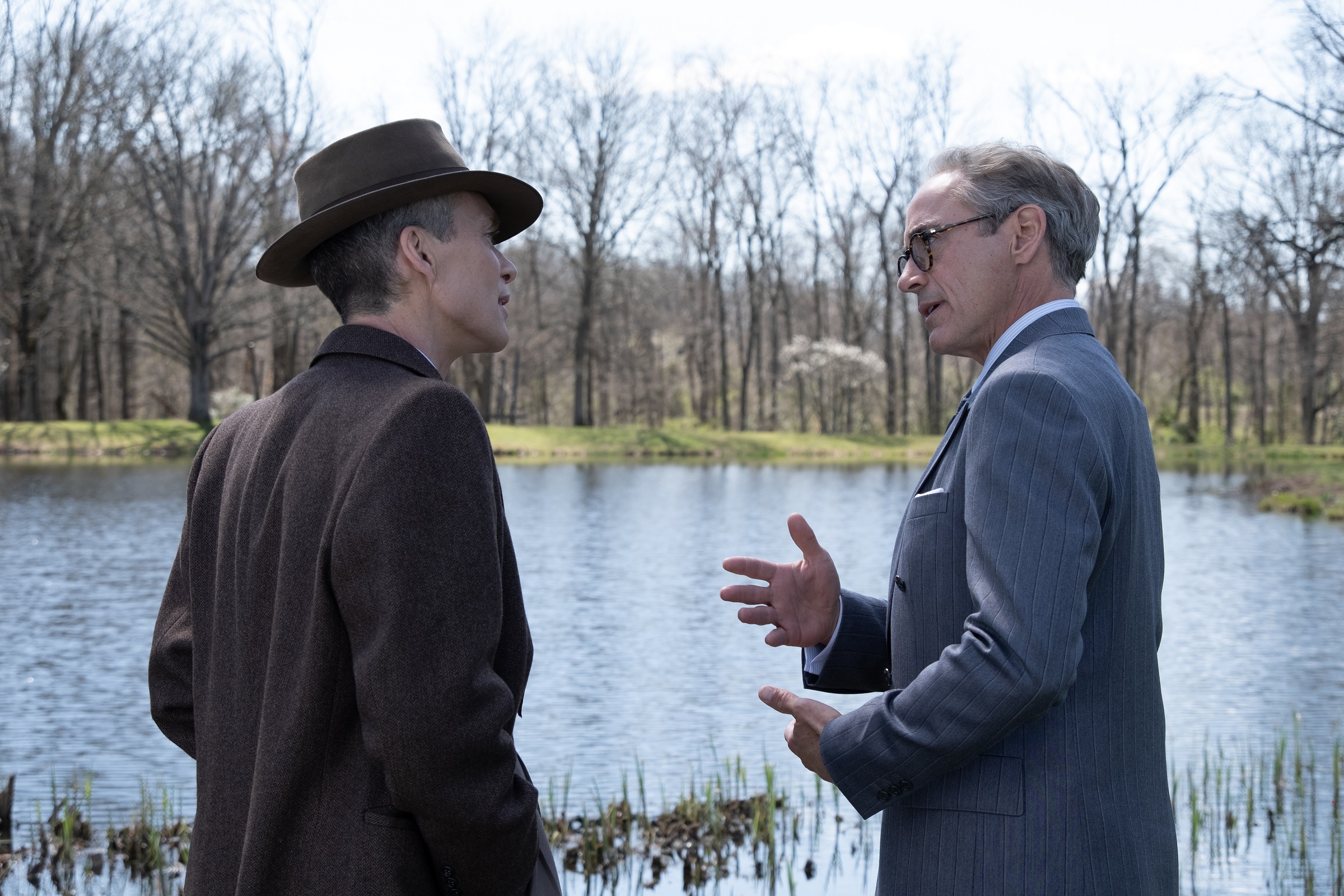 Kai Bird, the historian and co-author of the book that inspired Nolan's Oppenheimer, shared his thoughts on the upcoming film. He told David Nirenberg at Wolfensohn Hall, Institute for Advanced Study, that he has high hopes for how it can "resonate" with the public:
I am, at the moment, stunned and emotionally recovering from having seen it…
I think it is going to be a stunning artistic achievement, and I have hopes it will actually stimulate a national, even global conversation about the issues that Oppenheimer was desperate to speak out about — about how to live in the atomic age, how to live with the bomb and about McCarthyism — what it means to be a patriot, and what is the role for a scientist in a society drenched with technology and science, to speak out about public issues.
RELATED: Meet the guys playing Ken in the new Barbie movie
Oppenheimer opens in cinemas July 21 from Universal Pictures. It is expected to rake in millions during its opening weekend alone.