Sun International has made an urgent appeal to visitors not to respond to any social media posts purportedly offering accommodation and dinner at any Sun City hotel for only R25 a night.
Sun City's General Manager Brett Hoppe said, "This is a scam clearly intended to defraud people, and we're asking members of the public to be careful when responding to special offers that do not come directly from Sun City or Sun International."
Hoppe says before replying to any accommodation offer for any Sun International property, people must confirm that it is a valid deal by visiting the official website.
There is also a direct-booking platform which also offers great deals. Alternatively, residents are advised to use a registered tour operator.
Sun International says the post also incorrectly and variously describes the offer as a celebration of the 50th or 55th anniversary, but Sun City only opened in 1979 making the resort 44 years old.
Below are some of the scam posts to be aware of. Note that they share the same URL "myshopify.com" which should be a dead give-away that it does not originate from the Sun International group: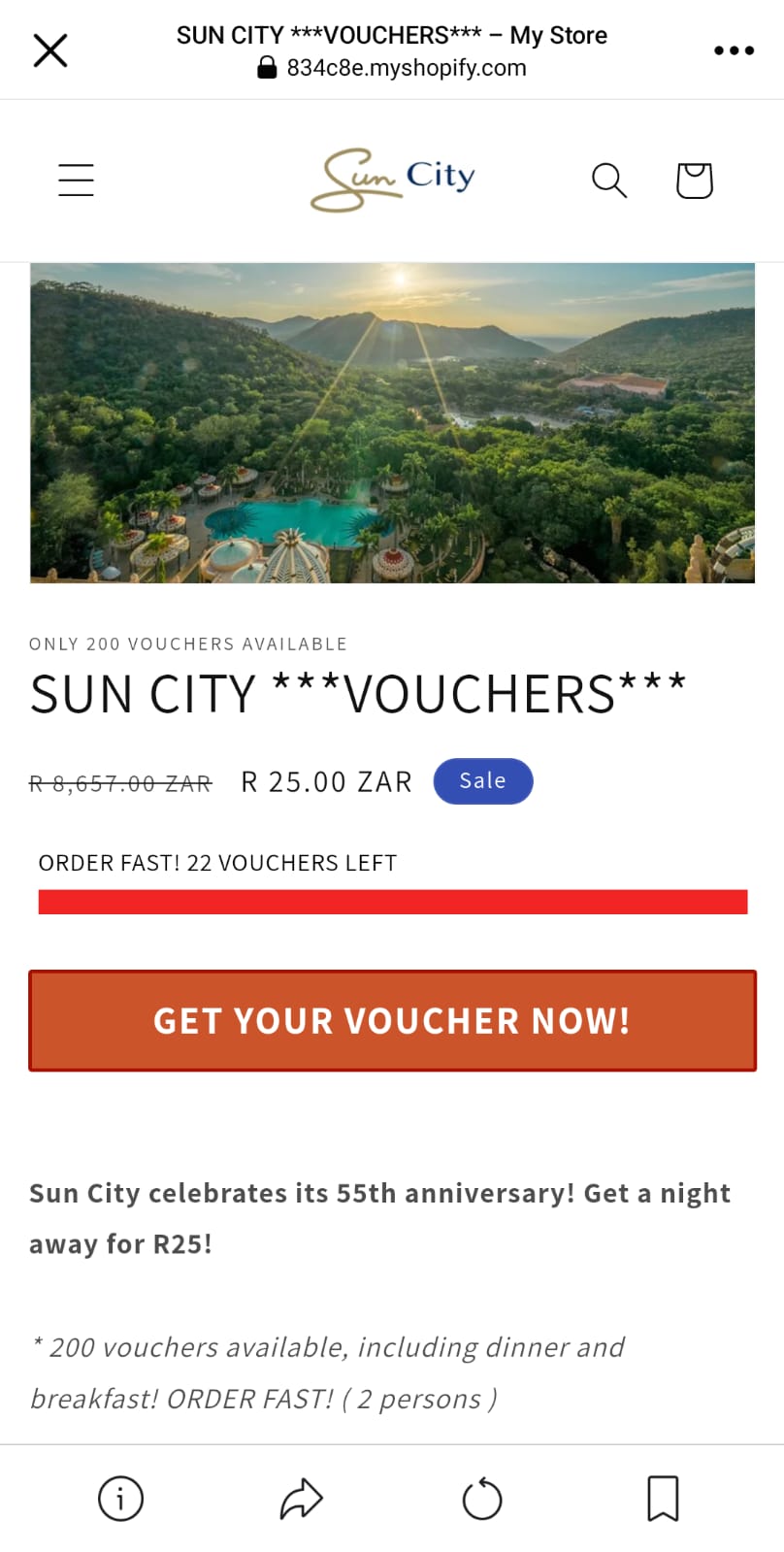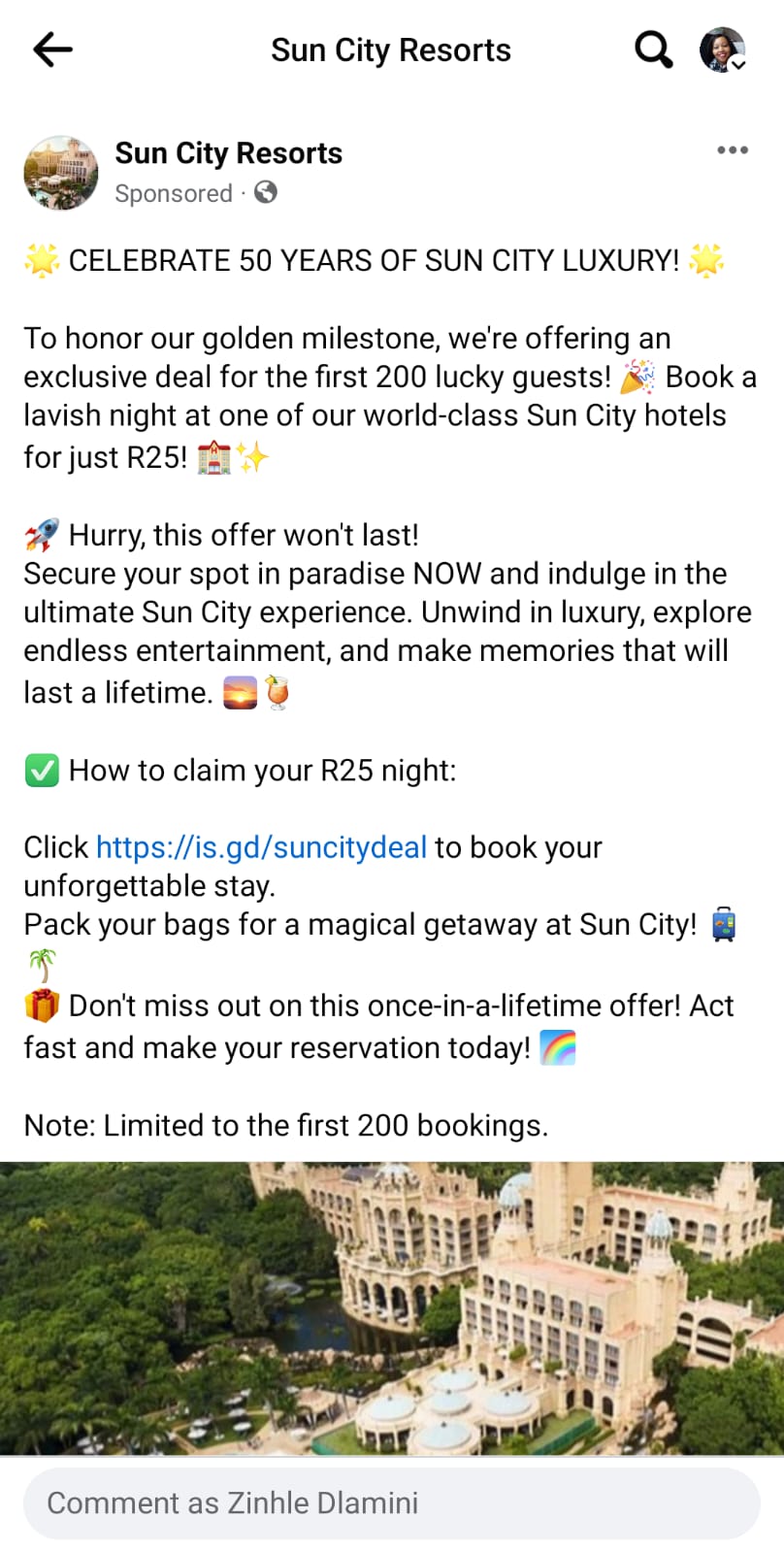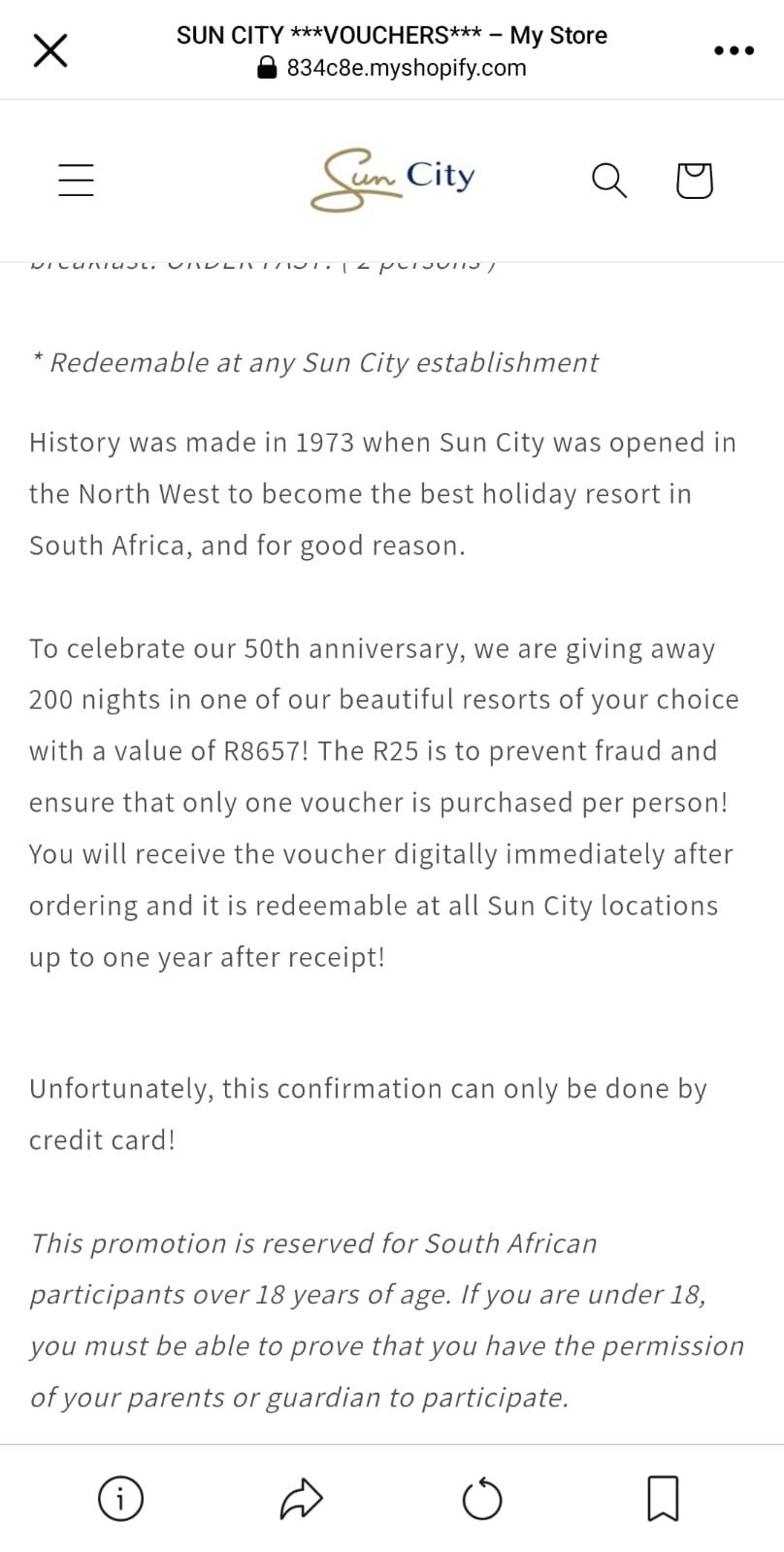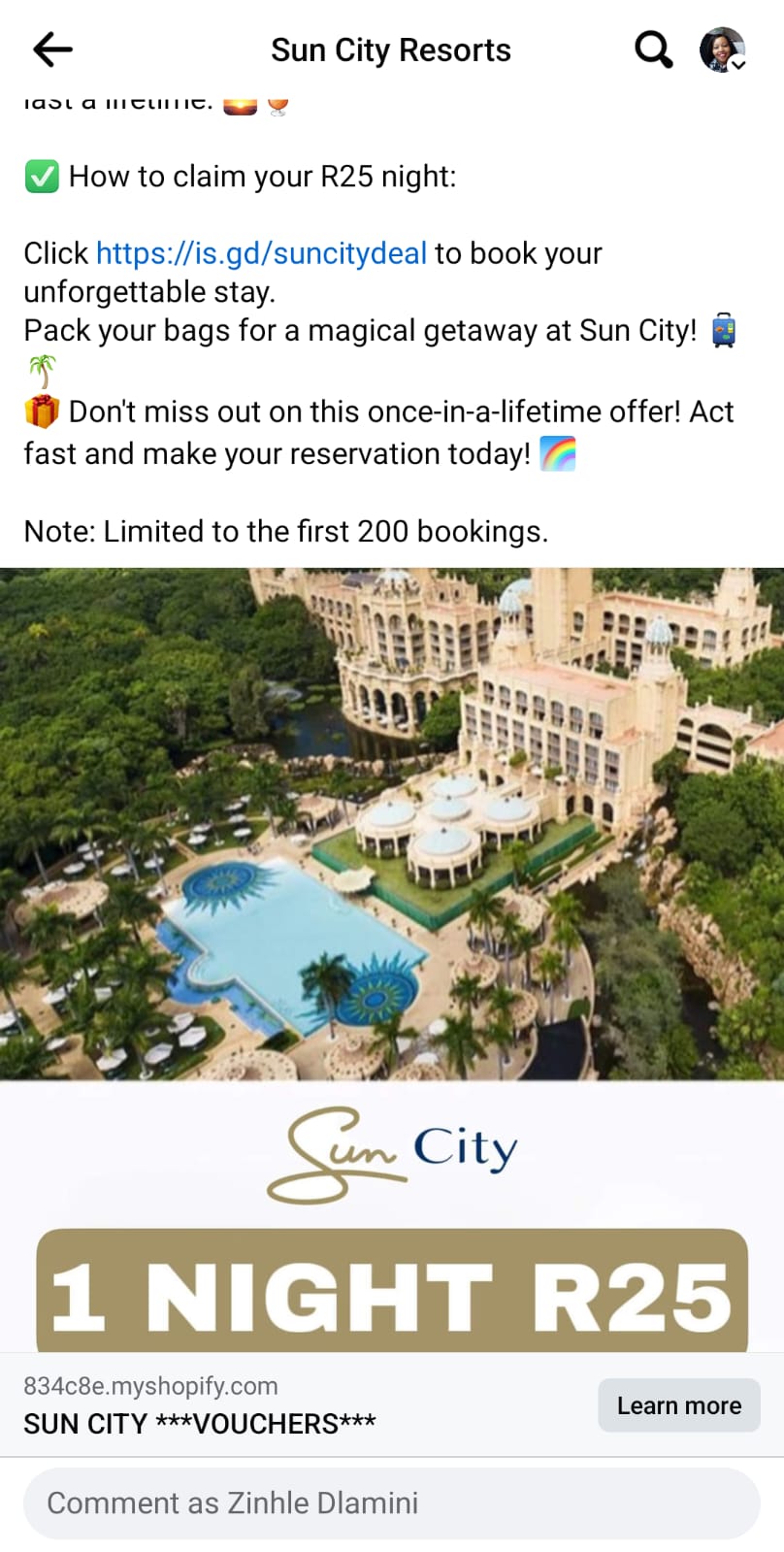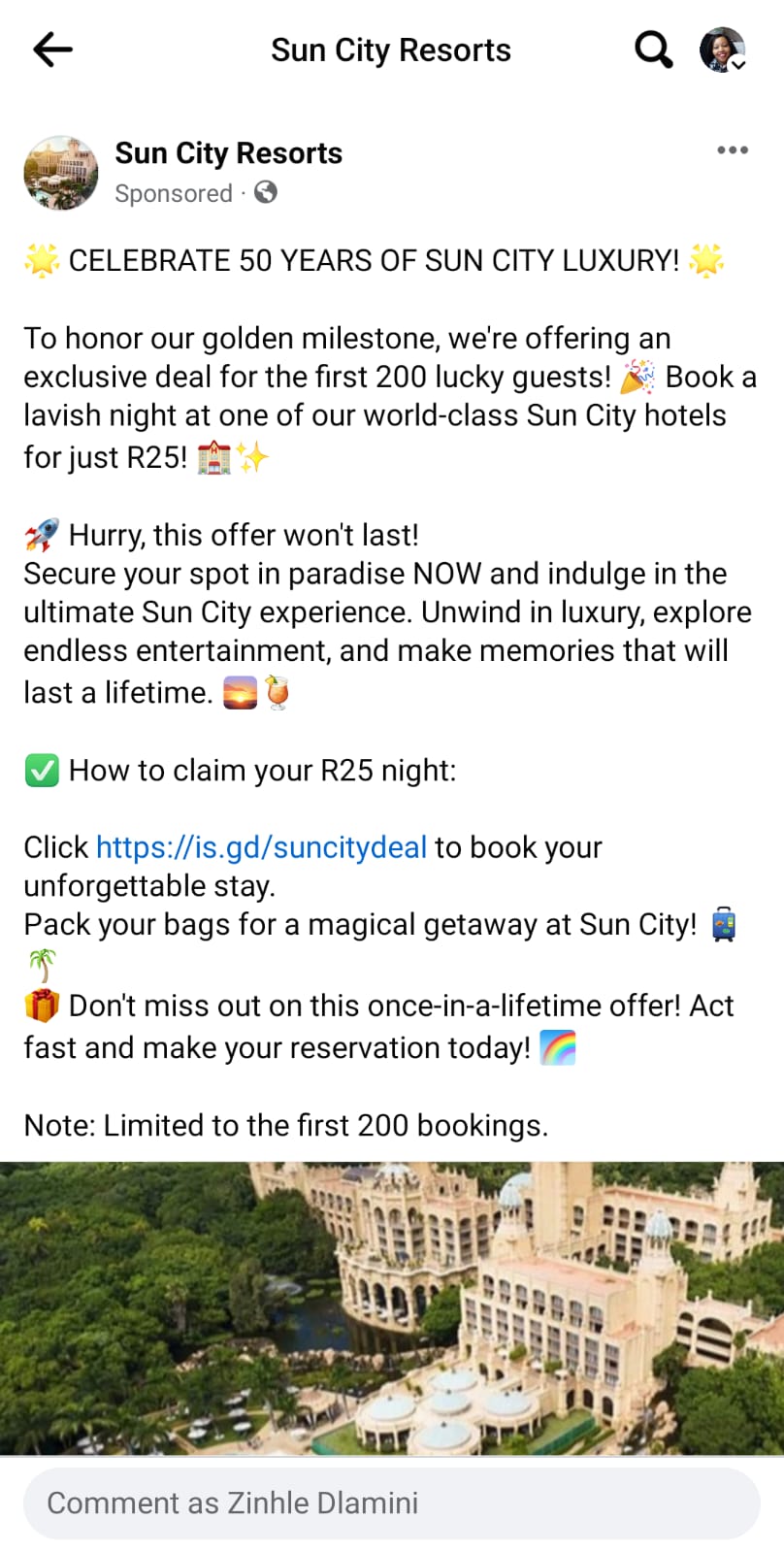 ALSO READ: City warns of new electricity scams