The World Luxury Travel Awards has named Kirstenbosch National Botanical Garden the best botanical garden in Africa.
The Award acknowledges sustained commitment to excellence and outstanding achievement in global luxury travel.
"The World Luxury Travel Awards are voted for by the public and are awarded to travel establishments across a diverse variety of categories, presented on a global, continent, regional, and country basis," says Nontsikelelo Mpulo, Director, Marketing, Communication and Commercialisation.
"Kirstenbosch is dedicated to delivering experiences that create memories that last a lifetime. The garden team invites visitors to immerse themselves in the natural heritage of the garden, and relish the exceptional service the team offers. The Kirstenbosch National Botanical Garden is delighted that the garden has won this accolade."
The Kirstenbosch National Botanical Garden is managed and maintained by the South African National Biodiversity Institute that generates information and knowledge, builds capacity, provides policy advice, showcases and conserves biodiversity at 11 national botanical gardens across South Africa and at the National Zoological Garden in Pretoria.
"Kirstenbosch is a beautiful space to relax and explore the bounties of South Africa's biodiversity. The World Luxury Travel Award recognises the hard work of the garden team there, and the pleasure we derive from sharing this garden with the world," Nontsikelelo says.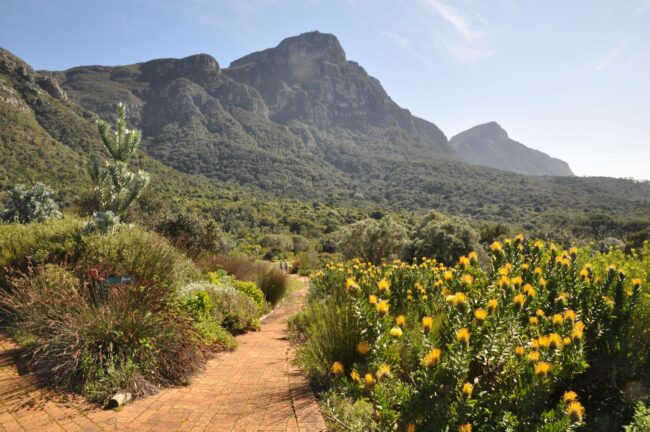 Supplied by Kirstenbosch Gardens