International wine critic and commentator Tim Atkin MW is upbeat about the South African wine industry and says it is "producing the greatest wines in its history" despite the prevailing economic and structural setbacks faced by many.
The reasons, he believes, are: "Better viticulture and site-selection, superior virus-free plant material and a broader palette of grape varieties."
In his just-released 319-page 2023 South Africa Report, now in its 11th annual edition, he contends that the country's whites are "some of the best on the planet" and claims "the Cape has eclipsed the Loire Valley as the source of the world's best dry Chenin Blancs".
Meanwhile, its reds "are now a match for … its world-class whites".
The only wine to gain full marks is a red, the Boschkloof Epilogue Syrah 2021, underscoring his confidence in South Africa's expression of this Rhône grape.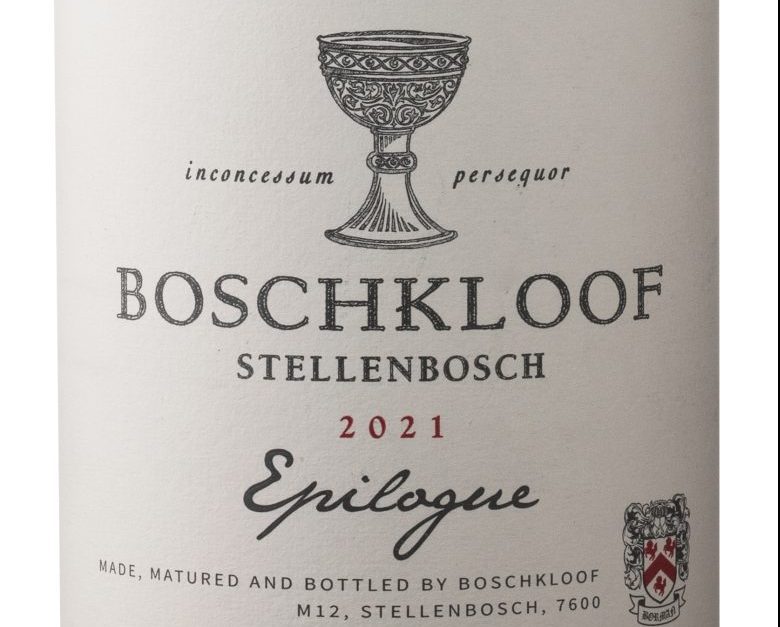 Two reds crack 99 points. They are the Le Riche Cabernet Sauvignon Reserve 2020 and the Porseleinberg Syrah 2021.
He notes that: "acidity rather than sugar levels is the current focus, backbone and spinal cord" of what he describes as the country's "New Wave reds".
The highest score of 99 points for a white wine, goes to Alheit Vineyards Huilkrans 2022, a single-origin Chenin Blanc.
Cap Classiques, with their distinctively South African profile, he finds "increasingly impressive".
He is also optimistic about the growing foreign investment in the winelands, for the expertise it brings to local viticulture and winemaking, as well as to global brand building.
Atkin acknowledges the decline in the national vineyard that has shrunk from a peak of just over 102 000 hectares in 2006 to the present 89 400 hectares, but also points to its increasing diversity.
There are around 110 wine grape varieties currently under cultivation, with South Africa's vines growing "in the oldest viticultural soils in the world".
He highlights the extent to which terroir is increasingly defining South Africa's best wines. While there is "more and more focus on the best areas for individual varieties and wine styles", he believes the industry could benefit from "greater precision" in demarcation. There should be greater official accent placed on sub-regions, he asserts. This could accelerate the country's focus on site-specific and soil-specific wines.
He praises the growing emphasis on soil health and regenerative viticultural practices among local growers. This is an increasing necessity as more marked variations in vintage take hold, the result of climate change, with the occurrence of more random weather events and rising temperatures.
He welcomes how climate change challenges are being addressed by leading viticulturists like Rosa Kruger. She advocates for "planting smarter" by cultivating higher and cooler, choosing varieties with higher levels of natural acidity, working with the contours of the land to channel rainwater and fight erosion and promoting intra-vineyard biodiversity.
Kruger's work is being supported by initiatives within academia and industry bodies to explore "different grapes, clones, rootstocks, trellising systems, cover crops and ploughing techniques". These varieties include Assyrtiko, Carignan, Roussanne, Tinta Barroca and Vermentino.
He commends Eben Sadie and others like him for looking to Croatia, Greece, Italy, Portugal, Spain and North Africa for climate-appropriate varieties. At the same time, improved access to more detailed data is allowing growers to consider Wemmershoek in the Western Cape and the Winterberg and Amatola Mountains in the Eastern Cape as potential new wine-growing areas.
Once again, "Chenin makes a disproportionate number of South Africa's top whites" either alone or in Mediterranean blends. He scores 29 Chenins 95 points or higher. Chardonnays is the second most successful variety, with 20 wines earning 95 points or more.
Atkin anoints Marelise Niemann of Momento Wines in Bot River as new Young Winemaker of the Year. She has been making wine for most of her professional life in Bot River. Since establishing her own label in 2013, her focus has been on Grenache (Noir, Gris and Blanc), and a small range of other Mediterranean, climate-resilient varieties well able to cope with heat and relatively low rainfall.
The title of Winemaker of the Year goes to Bruwer Raats of Raats Family Wines of Polkadraai Hills, Stellenbosch. He was an early champion of Cabernet Franc and old-vine Chenin Blanc, and has now established international renown for these varieties, as well as his icon wine MR de Compostella.
As Viticulturist of the Year, Willie Mostert is honoured for his work in the Voor-Paardeberg ward of Paarl. For the past 20 years he has been encouraging producers to preserve old vines where possible and when planting anew, to cultivate Mediterranean varietals, so well-suited to the location.
Daschbosch in the Breedekloof district is Co-operative of the Year and Etienne Le Riche, founder of the eponymous Le Riche Wines at the foothills of the Helderberg in Stellenbosch, is this year's Winemaking Legend, celebrated for his family winery's varied Cabernet Sauvignons, made alongside his son Christo.
The podium of top achievers includes many regular winners from Alheit to Boplaas, Graham Beck, KWV, Lievland, Mullineux, Rall Wines and Sadie Family Wines, representing a healthy mix of newer-generation and old-timers.
My 2023 South Africa Special Report is live on my site. At 317 pages, it's my longest overview yet. Full of in-depth analysis of the Cape wine scene and tasting notes for over 1,500 wines. Link in bio. £20 to download. pic.twitter.com/d0B7qAQ0om

— Tim Atkin (@timatkin) September 5, 2023
ALSO READ: South African wine industry in good hands
THE PODIUM 2023
Winemaker of the Year: Bruwer Raats of Raats Family Wines
Young Winemaker of the Year: Marelise Niemann of Momento
Viticulturist of the Year: Willie Mostert
Co-operative of the Year: Daschbosch
Winemaking Legend: Etienne Le Riche
Best Cellar Door Experience: Blaauwklippen Vineyards
Overall White Wine of the Year: 2022 Alheit Vineyards Huilkrans Chenin Blanc, Citrusdal Mountain
Overall Red Wine of the Year: 2021 Boschkloof Epilogue Syrah, Stellenbosch
Overall Rosé of the Year: 2022 Lievland Liefkoos Rosé, Stellenbosch
Overall Sparkling Wine of the Year: 2018 Graham Beck Cuvée Clive, Western Cape
Overall Sweet Wine of the Year: 2022 Mullineux Straw Wine, Swartland
Overall Fortified Wine of the Year: 2007 Boplaas CWG Auction Reserve Tawny Single Harvest Colheita, Calitzdorp
Red Wine Discovery of the Year: 2021 Rall CWG Noa Syrah, Swartland
White Wine Discovery of the Year: 2022 Sadie Family Rotsbank, Swartland
Sparkling Wine Discovery of the Year: 2009 Graham Beck Artisan Collection Extra Brut 157, Western Cape
Best Value White of the Year: 2021 Windmeul Cellar OVP Reserve Chenin Blanc, Paarl
Best Value Red of the Year: 2020 Alto Rouge, Stellenbosch
Best Value Rosé of the Year: 2022 Noble Hill Mourvèdre Rosé, Simonsberg-Paarl
Best Value Sparkling Wine of the Year: NV KWV Laborie Brut, Western Cape
Best Value Sweet Wine of the Year: 2023 Van Loveren VRL Special Late Harvest Gewürztraminer, Robertson
Best value Fortified Wine of the Year: NV KWV Cape Classic Tawny, Western Cape