The long-awaited culinary splendour of the South African Cheese Festival will take centre stage in Stellenbosch this weekend. For the first time in its 20-year history, the festival for all foodies and wine-enthusiasts takes place over 3 days during the Heritage day long weekend. Jacques Fourie, who is one of the new owners says Sandringham Estate is preparing itself for more than 150 vendors from all around the country.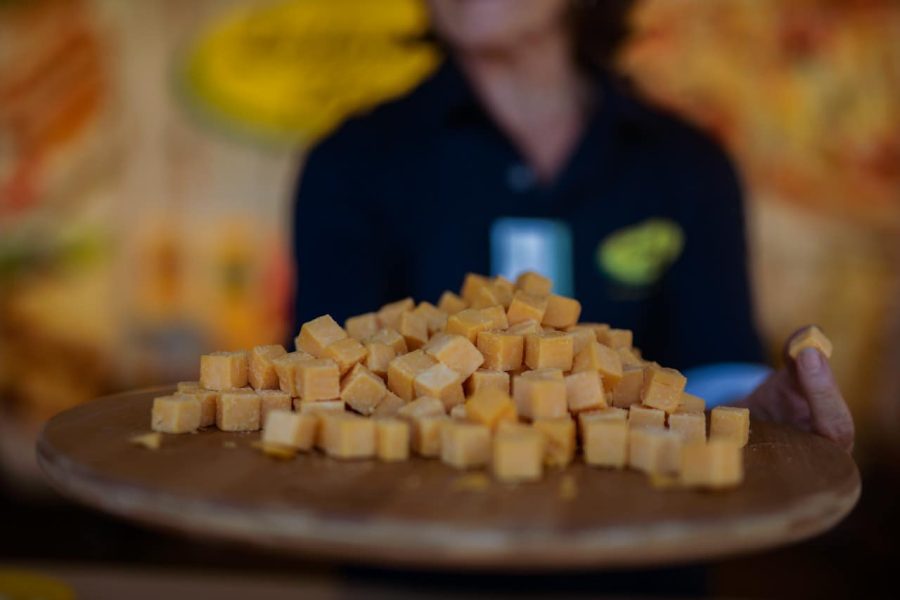 "This year there will be over 150 exhibitors. We believe this year will be one of the biggest cheese festivals ever held, with various new exhibitors, wine experiences and amazing artists. The cheese festival is a family affair. We have plenty on offer for all ages."
There will of course also be no shortage of celebrity chefs.
What is different this year?
Fourie explains there are some new developments visitors can look forward to:
"There will be a theme park for the kids, which will be secured so that mom and dad can relax and enjoy the stalls while the kids play. There will be helicopter flips (from the festival grounds) and then obviously the VIP experience that we will be giving you.
Visitors will have the choice of either a two-minute flip or a longer 10 minute flight over the Cape Winelands. Organisers believe that this will add an element of family-friendly fun and excitement to the event.
Another addition to this year's SA Cheese Festival programme is the Culinary Marketplace, which promises a treasure trove of artisanal creations, gourmet treats, wines, and more from local exhibitors showcasing their exceptional products to festival-goers.

Tickets to the festival can be purchased directly from Howler on the following link: www.howler.co.za/SAcheesefestival
For more information, including the full line-up of performances, visit the official SA Cheese Festival website at www.cheesefestival.co.za.
READ MORE: Tannie Poppie brings her roosterkoek to Macassar