As the world marks World Teachers' Day, it's only fitting to pay homage to those who help shape the lives of the youth. Established in 1994, World Teachers' Day is celebrated on the 5th of October annually, to recognize teachers' important role in education. This year, the commemoration focuses on the theme; "The teachers we need for the education we want: The global imperative to reverse the teacher shortage".
As the world commemorates World Teachers' Day, Mrs Jeanne Rankin – a Cape Town-based English teacher – shares what she enjoys most about her job. Images and video by Lizell Persens. #smile904fmnews #WorldTeachersDay #ThankATeacher pic.twitter.com/Avkl9LvvAv

— Smile90.4 FM (@Smile904FM) October 5, 2023
Jeanne Rankin has been an English teacher for 36 years, and still, her face lights up when she speaks of her pupils. With a career spanning over 3 decades, she has taught at schools including Union High School, Bloemhof Girls' High School, Jan van Riebeeck High School, Stellenberg High School, Zwaanswyk High School, Bergvliet High School and Cannons Creek Independent School.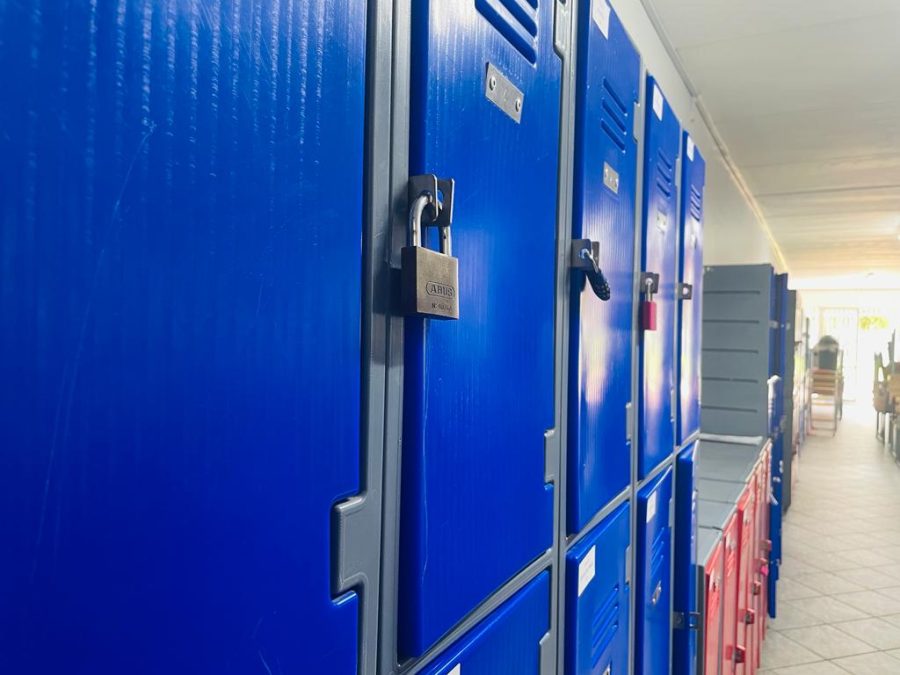 This year marks her 13th year at Cannons Creek Independent School, which is nestled in the leafy suburb of Pinelands, in Cape Town. Here, she teaches grades 9 – 12 learners English Home Language.
Although she had dreams of becoming a librarian or a radio broadcaster, her life followed a generational trajectory instead.
"My grandpa was also a Latin and English teacher. My mother was an English and Physical Education teacher".
Despite inching closer to retirement, she's not anywhere near tired of shaping the lives of the children she teaches. She details what she feels is the most important aspect of her work:
"If I've opened a pupil's eyes. If I see a spark. If I can get them to read and enjoy reading. Of course, it's also great to see a pupil who has made a success of his or her life. That's also lovely."
As for what she loathes…
"Some teachers would say marking, but I actually love marking, because I love seeing my pupils perform."
Rankin has a message of encouragement for aspiring educators:
"You can make a difference. We definitely make a difference, and I know this sounds like a hackneyed kind of saying, but we need to depend on the youth. So, if you're going to teach them, you're going to help the future."
While her favourite poets include the likes of Robert Frost, John Keats and Isobel Dixon (her former learner), her favourite novel is 'To Kill A Mockingbird' by Harper Lee. Being an English teacher, it's also only natural that she has a quote she lives by:
"In the midst of Winter, I found there was, within me, an invincible Summer." – Albert Camus.
Rankin stresses that being a teacher remains one of the most important jobs.
"This is a child's future. If you don't do a good job, it will affect a child forever. This is a precious future that you hold in your hands."
Soft-spoken and humble at heart, Rankin concludes that she'd like to be remembered as somebody who cared for her pupils.
READ MORE: World Teachers Day: More Grade R teachers for the province