The first-ever "Mayor's Science and Innovation Fair" was held on Saturday at the Cape Town Science Centre in Observatory. This inaugural event is designed to foster the growth of Cape Town's science and technology ecosystem by recognizing and rewarding the efforts of young innovators.
Here are the top three winners and their respective schools:
1st Place – Kayden Biernacki (Parklands College)
– Designed a prototype device utilizing vibration alerts to aid distracted students in focusing better during class.
2nd Place – Aaliyah Sablay (Star College)
– The learner devised innovative solutions to prevent streetlight cable theft, particularly during load-shedding. In addition, this will enhance the energy efficiency of streetlight networks.
3rd Place – David Lewis and Noah McNab (Bishops Diocesan College)
– Implemented a carbon capture method to combat climate change by extracting CO2 from the atmosphere and transforming the by-product into soap.
Mayor's Choice Award – Kwezi Maniwe, Lumi Folo, and Khanyisa Tamesi (Centre Of Science And Technology)
– Recognized for sustainable farming techniques tailored for small-scale farmers, including alternatives to harmful synthetic fertilizers and water harvesting.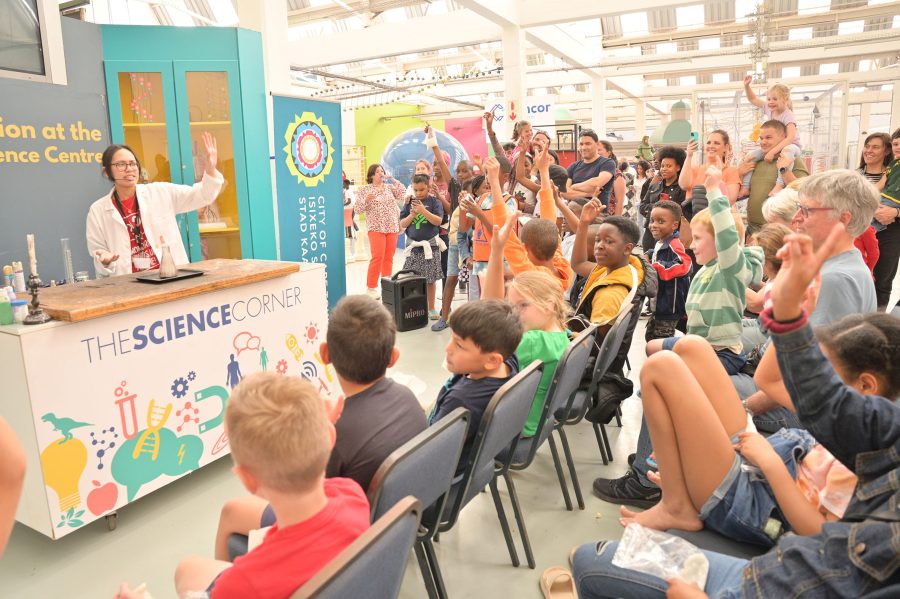 Reflecting on the event, Mayor Geordin Hill-Lewis said he was thoroughly impressed with the innovative thinking showcased.
The science fair showcased the work of Grade 8-11 learners. Hill-Lewis congratulated the brilliant young minds who secured prizes and expressed his heartfelt appreciation to all schools and learners who contributed innovative projects addressing real-world challenges.
Hill-Lewis added that he is excited for next year's fair. The City's commitment remains steadfast in inspiring the youth to express their creativity, critical thinking, and problem-solving skills.
"We want Cape Town to be known as the leading hub of science and innovation on the African continent – we want our city to become synonymous with technological advancement and resourceful innovation in solving society's challenges."