The City of Cape Town will be deploying additional law enforcement officers at public transport facilities across the Mother City to curb criminal activities. These acts of criminality typically increase at these hotspots during the festive season.
The additional boots on the ground are a result of yet another safety partnership between the City and the Western Cape Government. In this case, the Provincial Mobility Department is funding the Public Transport Facilities Safety Team.
The team will soon commence with active duty where there is an urgent need for additional safety and security interventions. The deployment will be based on hotspots identified by data analysts from the City's Public Transport Department. This is to ensure that resources are deployed where most needed, based on evidence.
I trust this joint initiative with the Western Cape Mobility Department will contribute to our efforts to make transport facilities safer for our commuters, transport operators, and all who use these spaces. – Mayor, Geordin Hill-Lewis.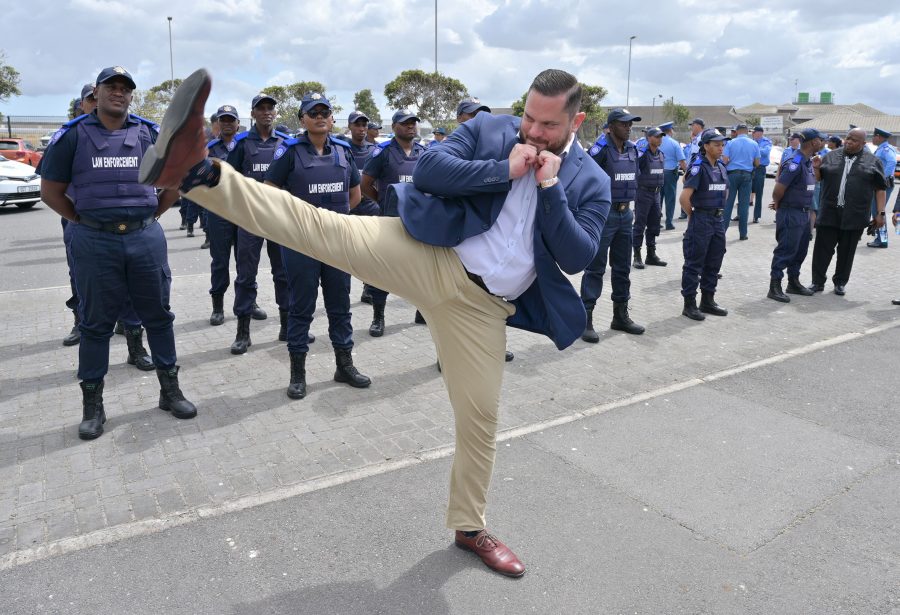 Deployment areas for additional officers
The safer public transport initiative was launched at the Mitchells Plain Town Centre on Tuesday. The City already dedicated officers from the Transport Enforcement Unit at the public transport interchanges at Bellville, the Station Deck in the Cape Town City center, and Joe Gqabi.
"There are safety and security issues at public transport facilities in Wynberg, Langa, and Mitchells Plain, to name but a few. They will be patrolling these facilities on foot, and doing inspections to prevent drug peddling. They will be able to make arrests and issue fines. The team will work closely with their colleagues from the Transport Enforcement Unit, Traffic Services, and Law Enforcement." – Mayoral Committee Member for Safety and Security, JP Smith.
The City's recently approved Comprehensive Integrated Transport Plan (CITP) indicates that up to 22% of commuters use minibus-taxi services, and an additional 9% use bus services such as Golden Arrow, MyCiTi and Sibanye.
"We need to do as much as we can to ensure that commuters feel and are safe. Commuters' perception of safety is closely linked to seeing officers on the ground, patrolling and doing crime prevention, and doing what is needed to ensure an orderly and safe facility. I'm sure the presence of these officers will make a huge difference, and I ask commuters and operators to please support these officers, and to work with them so that we can keep Capetonians moving safely." – Mayoral Committee Member for Urban Mobility, Rob Quintas.
READ MORE: Smash and Grab incidents on the rise