The Cape of Good Hope SPCA's veterinary shop in Plumstead fell prey to a robbery, at the weekend. The facility was ransacked either late on Friday night or during the early hours of Saturday morning.  
Officials say the criminals took advantage of camera and alarm systems being down, because of load shedding. No arrests have been made. The SPCA's Belinda Abraham explains what happened.  
DAMAGE TO BUILDING AND OTHER LOSSES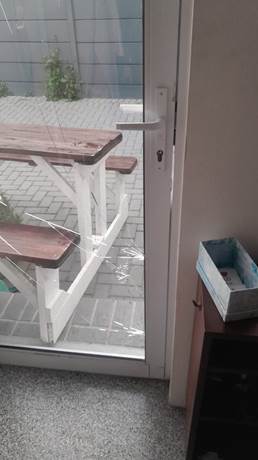 "We're absolutely devastated. Our vet shops are our commitment to self-sustainability. We've had to close for trade, and we're not only losing out on the income we would have generated via product sales. There's damage to the building's structure. The computer system was damaged as well. Products were stolen. There was cash taken from the till, and the store was absolutely ransacked," says Abrahams.  
She says the thieves were brazen:  
"They were destructive, and in no rush at all. They even took the time to finish a 2 liter ice-cream from the freezer. Unfortunately stage 6 load shedding, and multiple power outages, including a 4-hour stint in Plumstead meant our alarm back-up batteries were not able to recover sufficiently to keep our alarm systems active."  
PLANS TO CURTAIL FURTHER ROBBERIES
The organization is now appealing to kind-hearted residents to dig in their pockets, and help it fund a 5-kilowatt inverter, to circumvent a re-occurrence.  
READ MORE: 'The cat is not hurt', man apologises after SPCA probe
"So together with what we've lost, we must install a 5-kilowatt inverter to prevent a re-occurrence, and this is something we can ill-afford right now. It's so disappointing that this complete lack of moral conscience, on behalf of the perpetrators, puts the SPCA, who provides vital services in the community, in a position like this.  
The police investigation continues. Anyone who may have information can contact the organisation.